Hello!
My name is Jackie Meeuwenberg and I will be the intern for the 16th annual Grand Haven Salmon Festival! I am so excited to be joining this amazing team to help execute another fun-filled and successful Salmon Festival! I am eager to learn about the world of event planning and management through this amazing opportunity to plan such a cool event! I wanted to take the time to introduce myself to all of the festival attendees so everyone can learn a little bit about me.
I was born and raised in a small farm town in West Michigan called Caledonia. After graduating high school in 2016 I was off to Allendale to start my education in business at Grand Valley State University's Seidman College of Business. I am double majoring in Marketing and Management. I just completed my junior year and will be going into my senior year this coming Fall. In my spare time I enjoy doing all things active and outdoors; from hiking in the Grand Haven Area dunes to enjoying the beautiful sunsets of West Michigan. I also enjoy making art through sketches and paintings.
I look forward to seeing everyone during the event on September 13th & 14th, 2019.
Hello!
My name is Marissa Medici and I will be assisting Jackie for the 16th annual Grand Haven Salmon Festival! I am so excited to be able to work together to plan such a fun event and am looking forward to seeing its success.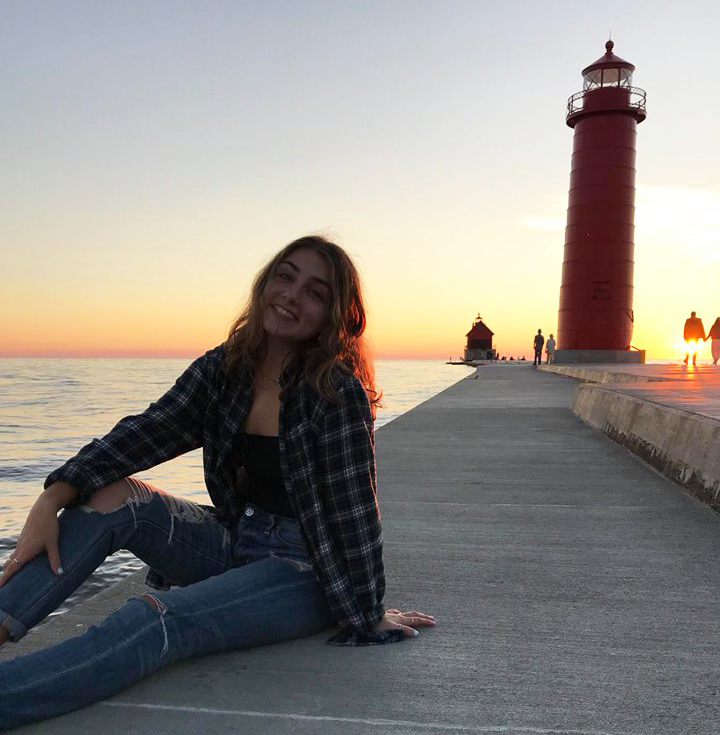 I just graduated from Grand Valley State University in April with a degree in Hospitality and Tourism Management with an emphasis in Tourism. I am from Royal Oak, Michigan, but have absolutely fallen in love with West Michigan and now live in Grand Rapids. The beach is my favorite place to be and I'm so happy to be spending my summer here in Grand Haven. As for hobbies, I enjoy spending time outdoors (hammocking, swimming, hiking), listening to music, and traveling.
I'm looking forward to seeing all of you at the Salmon Festival this year on September 13th and 14th!
Be sure to follow us on social media for more information. We're on Facebook, Twitter, and Instagram! (@ghsalmonfest)
If you have any questions, concerns, or suggestions, please email us at salmonfestival@visitgrandhaven.com.